Photos From Germany
So, I finally have put photos from Europe onto DVDs, and here are just a few of them from our Christmas in Munich. Please keep in mind these are straight from the camera, no adjustments in lighting have been possible.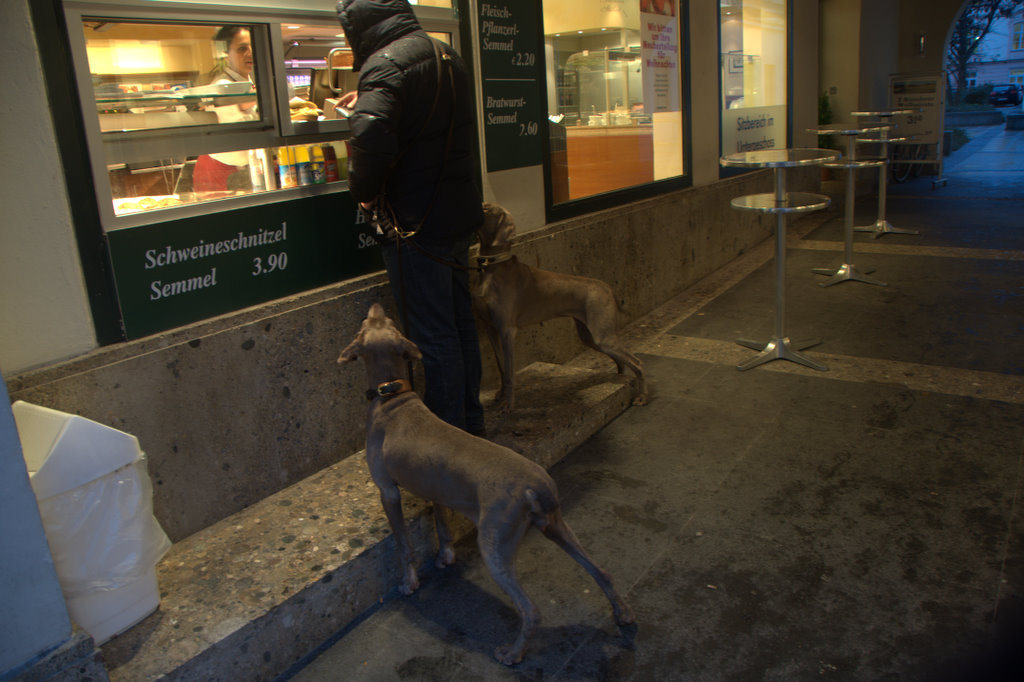 Weimaraners begging in Munich
Christmas stalls in one of markets
Christmas lights in Salzburg
Until next time, be safe.