Pictures From Majdanek & Auschwitz
These are depressing pictures from the two concentration camps we visited in Poland, Majdanek and Auschwitz. My blog posting about these pictures and the concentration camps is directly below, under all of the pictures, so keep reading.

Human Ashes, Majdanek
Crematorium, Majdanek
Watchtowers, Majdanek
Red Shoe In The Pile, Majdanek
Gate Of Auschwitz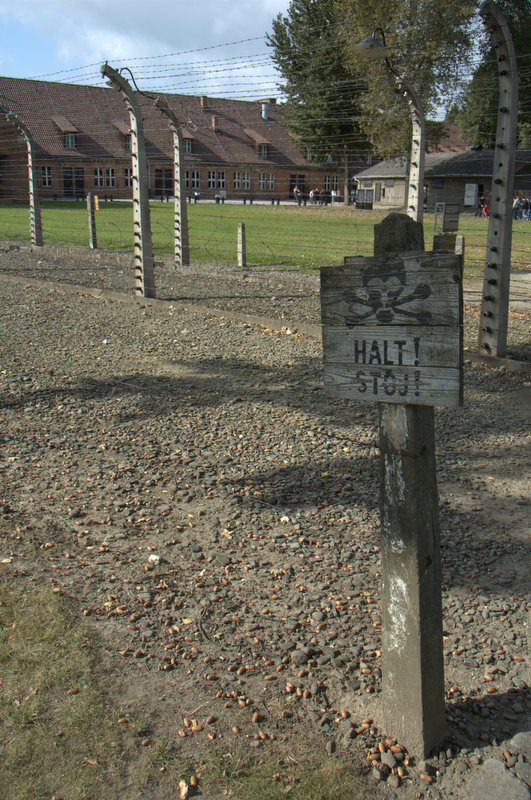 Warning Sign, Auschwitz
Execution Wall, Auschwitz
Street At Auschwitz I
Electricity, Auschwitz I
Gate Of Death, Auschwitz II
Selection Area, Auschwitz II
Until next time, be safe.